Dear PEGA Knights:

Over the past three months, we've been delighted to see 732 of our friends have tried adding their favorite products to their cart and trying to checkout. We deeply apologize as we have not been able to resolve the proper payment method and have been working on the operation and construction of our Alibaba store for the past few months. For this reason, our official website is almost idle.
We are very grateful for your support and encouragement during this time. We keep getting emails from buyers who want us to improve our website as soon as possible. Nonetheless, we were forced to direct them to our Alibaba store to place an order. Although they all received their favorite products smoothly and gave us the best reviews after placing the order on Alibaba, we still know that it is a very troublesome thing to not place an order directly on our official website.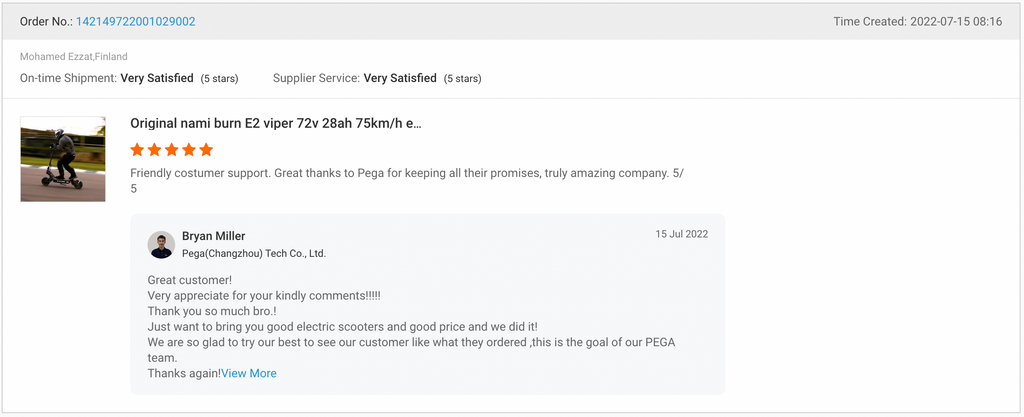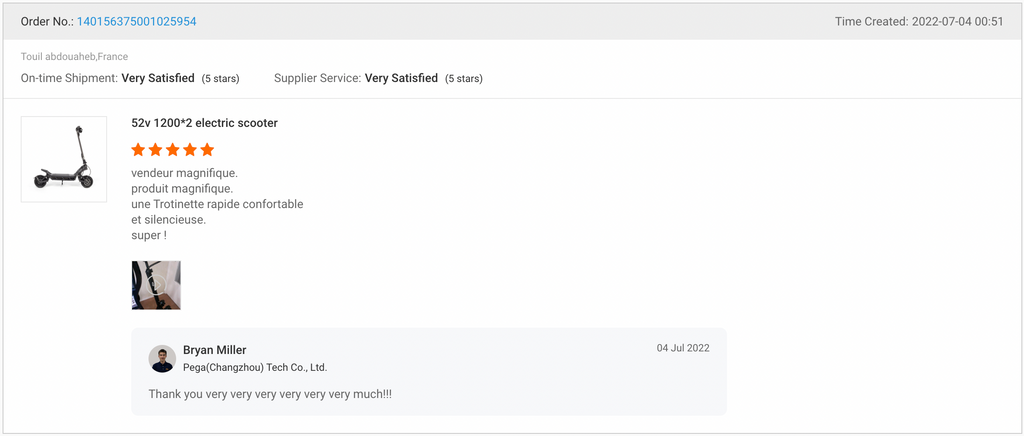 So today, we will publish our first blog, and we are honored to inform all friends who support PEGASCOOTER,

1. We will complete all the infrastructure construction of the website before August, and complete the final connection with the payment method service provider.
This means that starting from August, everyone will be able to place orders through our official website, without having to go through the tortuous ordering process. We really want everyone to be able to get the right price and what they want easily from us.
We will support common payment methods such as PayPal, credit card, etc. For other payment methods, our technicians are stepping up the docking.
In fact, since our blog, we've been able to accept all payments from PayPal. If you encounter various problems during the ordering process, you can get in touch with us directly in our web page quick chat.


2. Based on the sales in the past quarter, our operations team has prepared the first batch of products and is ready to send them to the warehouse in Germany, Europe.
The first batch of goods list includes PEGA COZY PRO, PEGA BLADE, NAMI BURN E2 MAX. They are expected to officially begin sales from warehouses in Germany on August 25. This means that friends from EU countries and the UK will be the first to enjoy our fast shipping*. (Just 3-7 business days for fast delivery)

(*For fast delivery products, we will put them on the official website synchronously, and the products will be marked as "EU STOCK", if you are from EU countries to the UK and want faster delivery services, please select such products when placing an order. Otherwise we will still default to shipping from China factory directly to you by regular way (sea or rail).)

3. At the same time, our official maintenance and after-sales service site in the United Kingdom will also be opened, and our professional partners from the United Kingdom will provide all customers with the most convenient and efficient one-stop consulting service.
If your product has quality problems and meets our warranty policy, you can contact us directly, we will help you solve the problem and be responsible for all costs. Please see our Warranty Policy for details.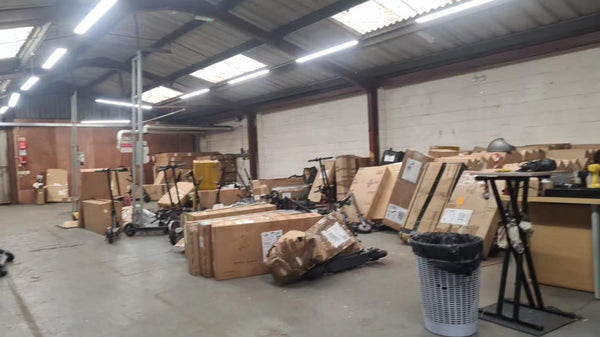 4. Since it is the first time that we have opened the warehousing service in Germany, the first batch of goods is not much,
and we hope to improve the fast delivery service as soon as possible.For those of you who don't want to wait for slow shipping from our warehouse in China, we will simultaneously launch the air freight service* before August. The air freight service will appear in a separate shipping template, and you will be able to choose the shipping template when placing your order. (This feature is currently being debugged, and the final effect will be announced in the form of a blog)
(*As of now, for electric scooters and electric bicycles, due to the special nature of them with lithium batteries, the air freight service does not cover all countries and regions, and our transportation team is still working hard to integrate. Currently, air freight services will not allow The goods are transported more than 30kg, so for PEGA COZY PRO, PEGA BLADE and other models, we need to pack and transport the battery and the scooter body part separately. The specific explanation of the air freight service will be notified via blog later.)


5. During the past 4 years of sales, we have encountered some fraudulent behaviors from buyers.
Therefore, we need to supplement the refund policy. All of our orders will retain all evidence of delivery, and will be shipped in strict accordance with the address and contact information registered by the buyer when paying.
-We do not accept the behavior of changing the address during transportation, if there are special circumstances, please contact us in time. Changes to the delivery address in transit will incur an additional handling fee of $340. (charged by transportation company)
- We do not accept credit card chargebacks and PayPal refunds in any form and for any reason while the package is in transit. If you have special circumstances, please negotiate with us first, but please know that we will only refund a maximum of 50% of the order amount for refund applications during transportation. If you insist on doing this without negotiating and communicating, we will submit all shipping documents to the bank and PayPal and take legal action to protect your rights.
-The outer packing box of the goods is damaged during transportation, but the product is not damaged, we will not provide compensation, please leave video evidence when receiving the goods; if the product you ordered is damaged due to transportation, we will provide you with after-sales service according to the warranty policy service, but we also need your evidence to claim compensation from the shipping company.
- For more shipping and refund information, please refer to our refund policy.
We do not tolerate any form of fraud, please understand that we do so. If you cannot accept such a refund policy, please do not order.

(*It is considered shipped from the time we send you the tracking number, and is in transit until the goods arrive at the shipping address and are signed for.)

We thank you again for your support,
We are committed to changing the way people travel and promoting green energy. Perfection, Elegant, Genuine, Awesome, is the ultimate goal.

Looking forward to providing you with better products and services.
Feel free to speak with us.

Founder of PEGAScooter:
Bryan Miller
July 18, 2022