Top 10 things I love about the PEGA Blade
Sine wave controllers
Steering damper
Color choices
Nutt hydraulic brakes
Unique look
Adjustable hydraulic suspension
Turn signal indicators
Adjustable stem height
LG Battery
Nice buttons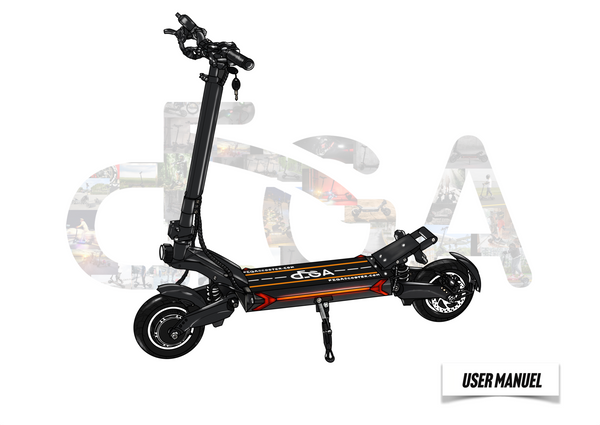 What type of controller is on the PEGA Blade ?
The PEGA Blade features a sine wave controller, which makes the scooter easy to control and modulate. We refers to sine wave controllers as being, "velvety smooth!" Sine wave controllers are far superior to square wave controllers because it eliminates the jerkiness that come with traditional less expensive controllers.
Most scooter controllers use square wave technology, also known as a trapezoidal wave.  Sine-wave creates a more rounded wave that is a lot quieter and smoother when ramping up speeds. Other scooters that feature sine wave controllers are the Bronco Xtreme 11 Sport and Kaabo Wolf King GT Pro.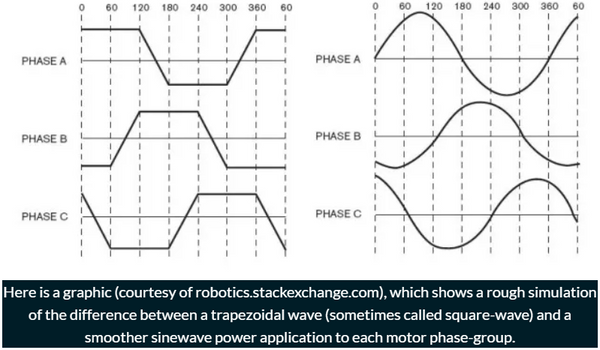 The PEGA Blade steering damper
PEGAscooter has included a steering damper with all our PEGA BLADE scooters. I wish that all scooter manufacturers would put a steering damper on any scooter that goes over 30 mph.
One of the most common accidents with high-powered scooters is overcorrecting the steering and causing the scooter to have speed wobbles. A steering damper prevents overcorrecting, so you can ride safer at higher speeds.
You can adjust the steering damper to be stiff when traveling at high speeds, and you can make it soft when attempting to be more nimble. I like to ride at high speeds, so we have it stiff 99% of the time.
The steering damper does limit your turning radius so if you prefer to ride slow and need to navigate tight turns, you can consider leaving the steering damper off.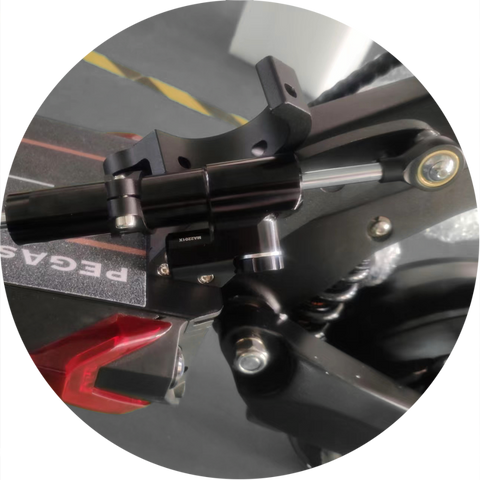 What type of brakes are on the PEGA BLADE?
The PEGA BLADE features XOD hydraulic brakes. XOD hydraulic brakes feel so much better than Zoom hydraulic brake. Zoom hydraulic brakes are strong, but they are all or nothing.
With XOD brakes you can easily modulate soft or strong braking power. I also find that XOD hydraulic brakes do not need to be bled as often as Zoom hydraulic brakes.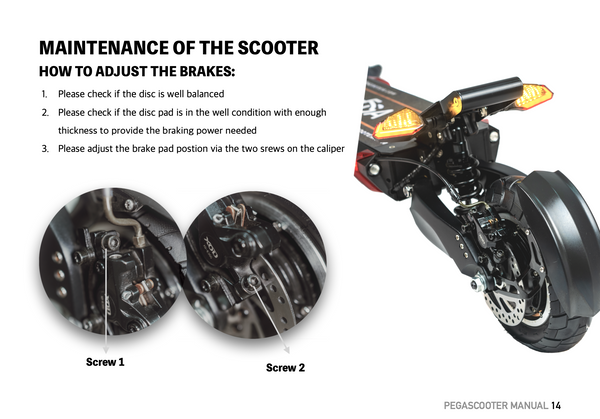 What type of suspension does the PEGA Blade have?
The PEGA Blade features swing arm suspension, also known as C-type suspension. We upgraded the suspension from coil to adjustable hydraulic suspension.
Adjustable hydraulic suspension is amazing, because you can stiffen it up for speed runs and soften it for off-roading. It took a while for PEGAscooter to produce the PEGA BLADE because it was hard to find adjustable hydraulic suspension.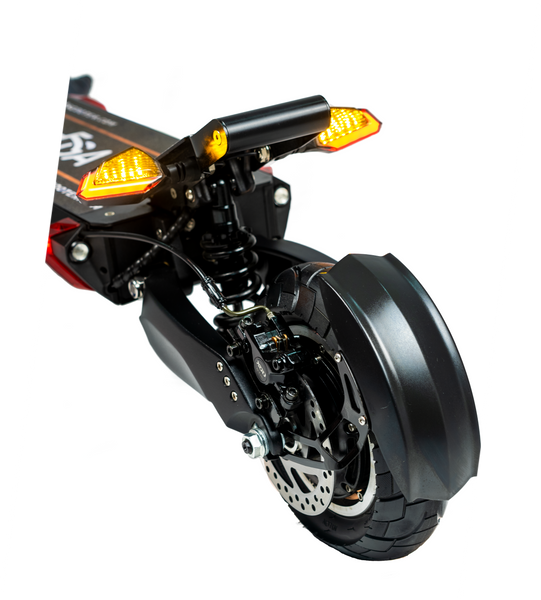 What type of battery does the limited edition PEGA BLADE feature?
We has upgraded the battery on the PEGA Blade to a 60V 28Ah LG battery, making it a total of 1680 watt hours. LG batteries have less failure rate than Chinese battery cells and last longer.
Is the PEGA Blade portable?
It depends.
The PEGA BLADE features a rugged clamp similar to the ZERO 10X and Mantis Pro. However, the PEGA BLADE adds a threaded hole where you can put a bolt through making the stem rock solid.
When you have the bolt through the threaded hole and stem, there is zero stem wobble. But when you have a bolt in stem, the scooter is not very portable.
You do not have to use the bolt on the stem, which makes the PEGA BLADE much more portable, but you will have a slight stem wobble.
If you choose to use the bolt in the stem, be sure to carry a tool with you just in case you need to collapse the scooter.
Who is the Limited Edition PEGA BLADE perfect for?
The PEGA BLADE is perfect for someone looking for a high powered scooter that is easy to control. With the steering damper and sine wave controllers, you'll be in complete control, going 5 mph all the way up to 40 mph.
The PEGA BLADE is perfect for someone who wants to choose an escooter that is a different color than black. If you want to stand out from the Kaabo and ZERO scooters that most people ride, you will stand out with the PEGA BLADE.
If you have owned Kaabo scooters in the past, and hate the jerky feeling that Minimotors controllers create, you will love the silky smooth feeling that the PEGA BLADE has.